Did you enjoy your promenade around 赤火花 – Red Sparkle, an Ukiyo-e bird and flower art world ?
If you want to see more of it, please, go check
my portfolio
.
You want to contact me or get in touch for any reason, please, be my guest.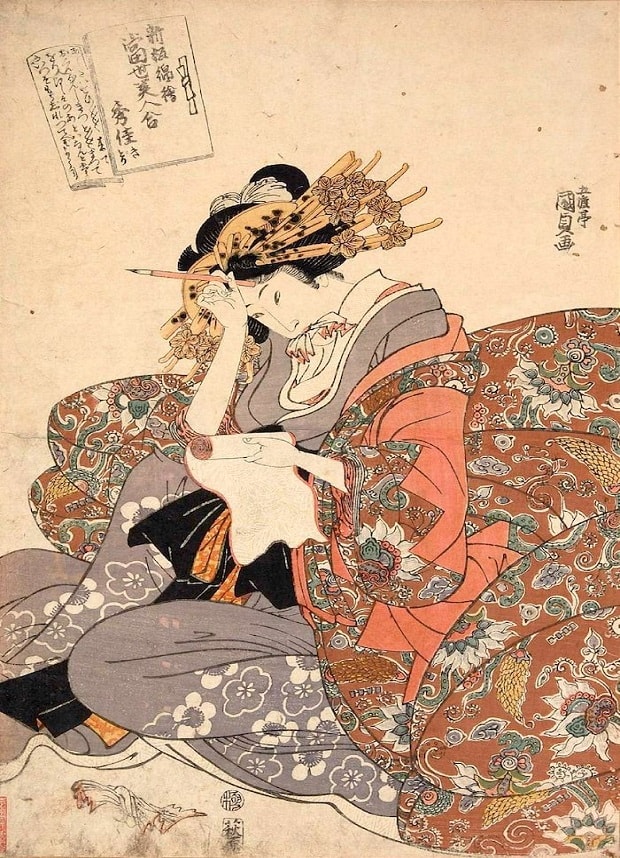 She is wearing a beautiful kimono, right? Personally, I really like this flower art pattern.
This Ukiyo-e print is from 歌川国貞 (Utagawa Kunisada) and the title is 「新版錦絵 当世美人合秀佳きどり」which translate in New edition Nishikige This beautiful girl Hideyuki Kitada.